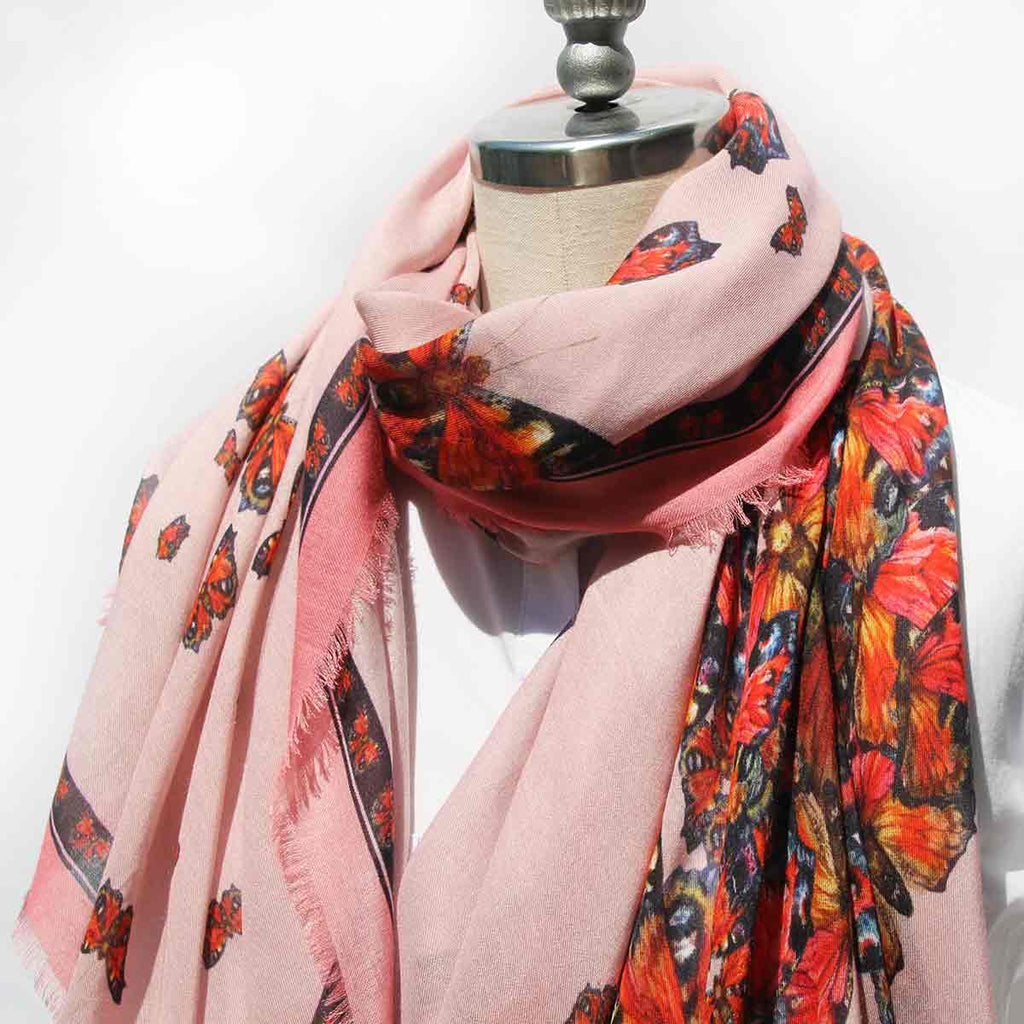 Pink Butterfly Skull Italian Modal Cashmere Scarf
$ 75.00
Colorful watercolor painted butterflies escape a butterfly skull, fluttering over a sea of delicate pink. A fringed border of cheerful party pink and a row of butterflies emphasizes the natural cascade of the scarf edge while it is being worn.
Made in Italy using only the finest modal and cashmere of Italian origin, the scarf is soft to the touch, has a beautiful drape and displays the quality one expects of Italy's finest textile and print artisans.
Inspired by a gold skull sculpture with butterflies (by artist Philippe Pasqua) seen in a Parisian art gallery, the design was thoughtfully created using a watercolor butterfly- eventually taking form of a complete skull with escaping butterflies.
The butterfly represents renewal, hope, endurance and courage to embrace the transformation life creates on a daily basis and celebrates the opportunities we can pursue after spending over a year in isolation and quarantine. Meanwhile, the skull serves as a reminder of our mortality, encouraging and motivating us to embrace life. It also displays the equality of humankind.
90% Modal 10% Cashmere
Measurements: 70x200cm