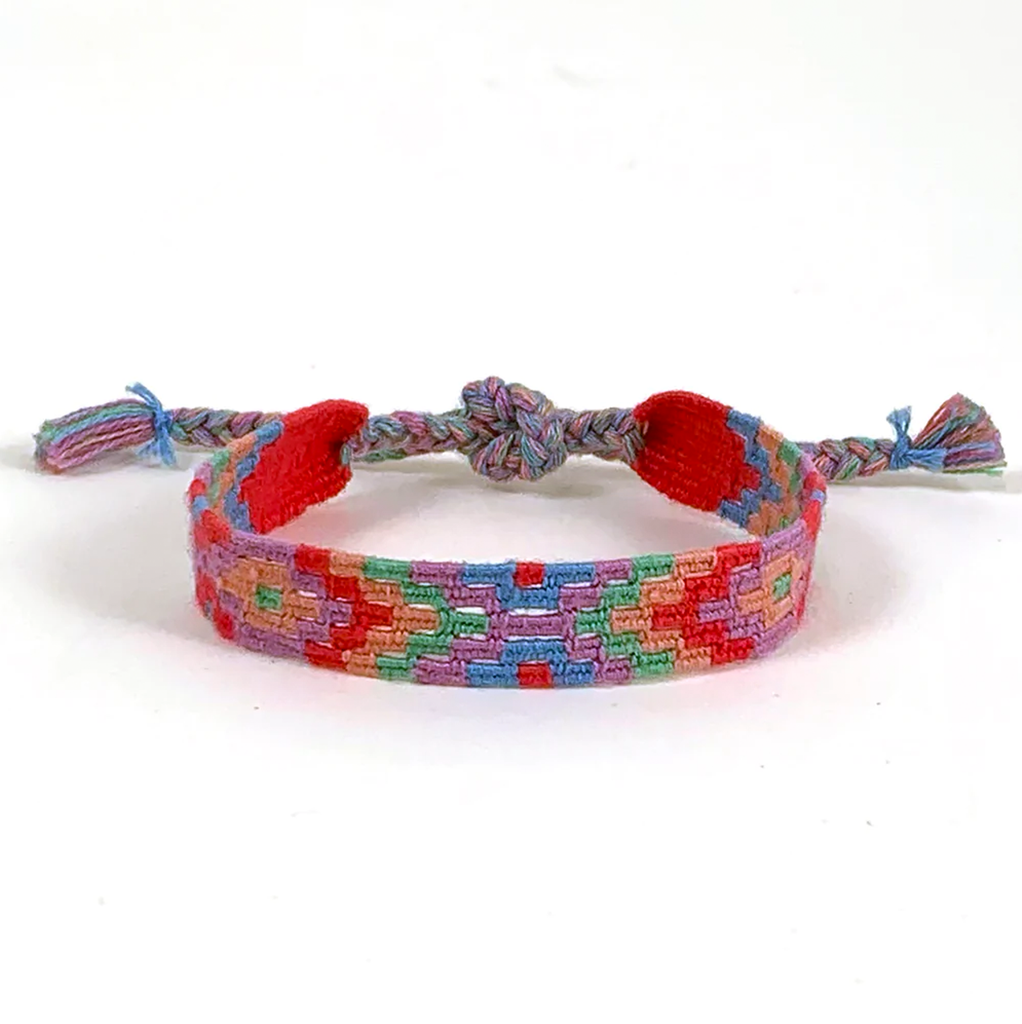 Handwoven Friendship Bracelet/ Multiple Colors, Designs
$ 5.99
Intricately handwoven traditional Mayan designs and colors in friendship bracelets you'll want to wear and gift to friends.  
Handwoven
Fair Trade
100% cotton
Made in Guatemala by Mayan artisans
1/2" wide x 9.5" long including ties (5.5" L excluding ties)
Note: Some of the bracelets come in assorted colors. Only one bracelet for each unit arrive even if multiple colors are shown in photo
Please note, this does not come with a Kate Stoltz label as we are working with an non profit organization that supplies fair trade items directly from female workshops in Guatemala. Working directly with this non profit organization prevents overbuying on our end and keeps the prices reasonable for you.