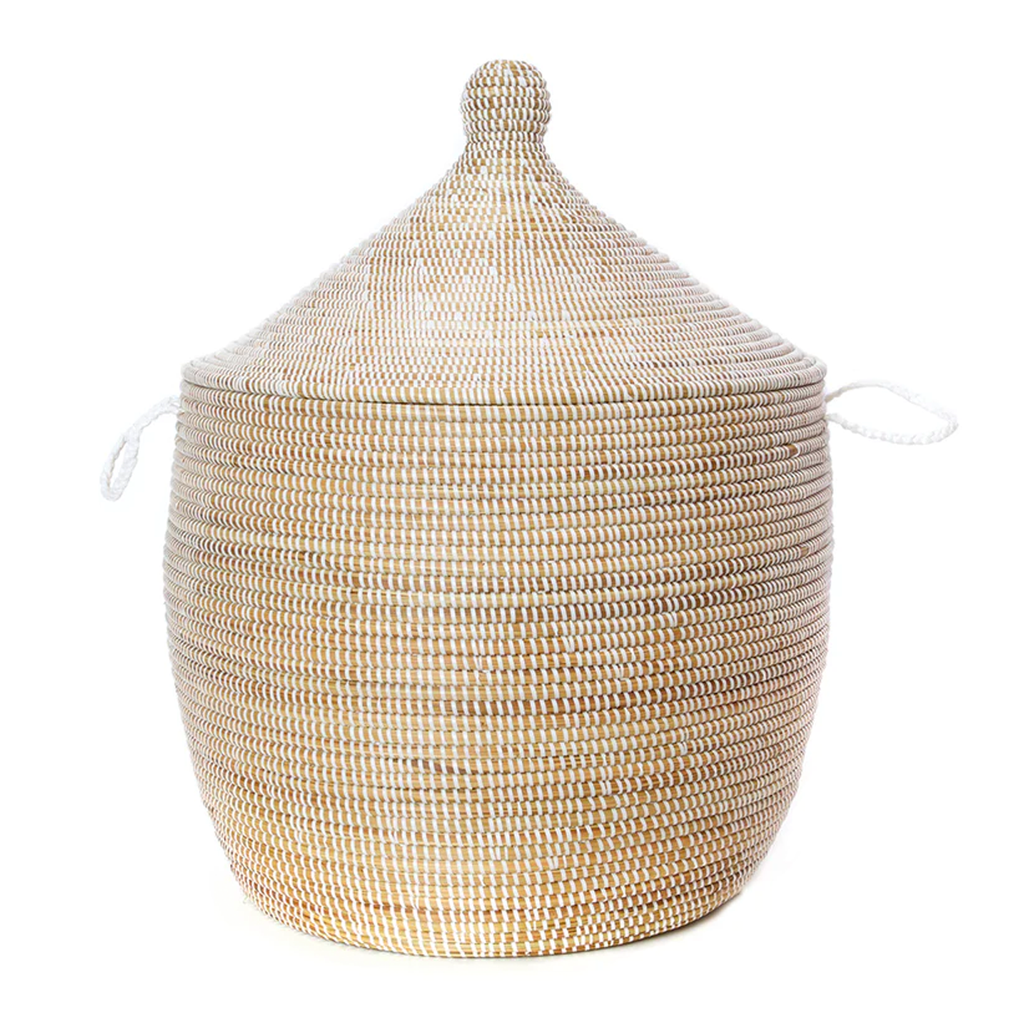 Senegal Hamper / Blanket Storage Basket
$ 150.00
Women in rural Senegal utilize salvaged plastic strips and abundant dried cattail stalks to create these beautiful natural handcrafted storage baskets. A perfect way to blend storage and art!

Our baskets are handwoven by an association of more than 100 rural Wolof women in the West African nation of Senegal. Crafting baskets allows rural women to earn income from the comfort of their community.
Sold singly. Because this is a handcrafted item, each may vary slightly.
Dimensions: 18"L x 18"W x 26"H
Crafted from: Typha (cattail) stalks, plastic
Made in: Senegal
Crafted from: Plastic strips, typha stalks
Made in: Senegal 
Sold singly; three sizes available. This is a handcrafted item- the item pictured is the one sold.
Sourced with a Fair Trade Federation certified women-owned small corp committed to:
providing fair payment to workers in developing nations
educating makers and workers to increase their potential for advancement
ensuring the rights of children
developing products and processes that protect and conserve the natural environment
promoting fair trade as the standard in commercial exchanges