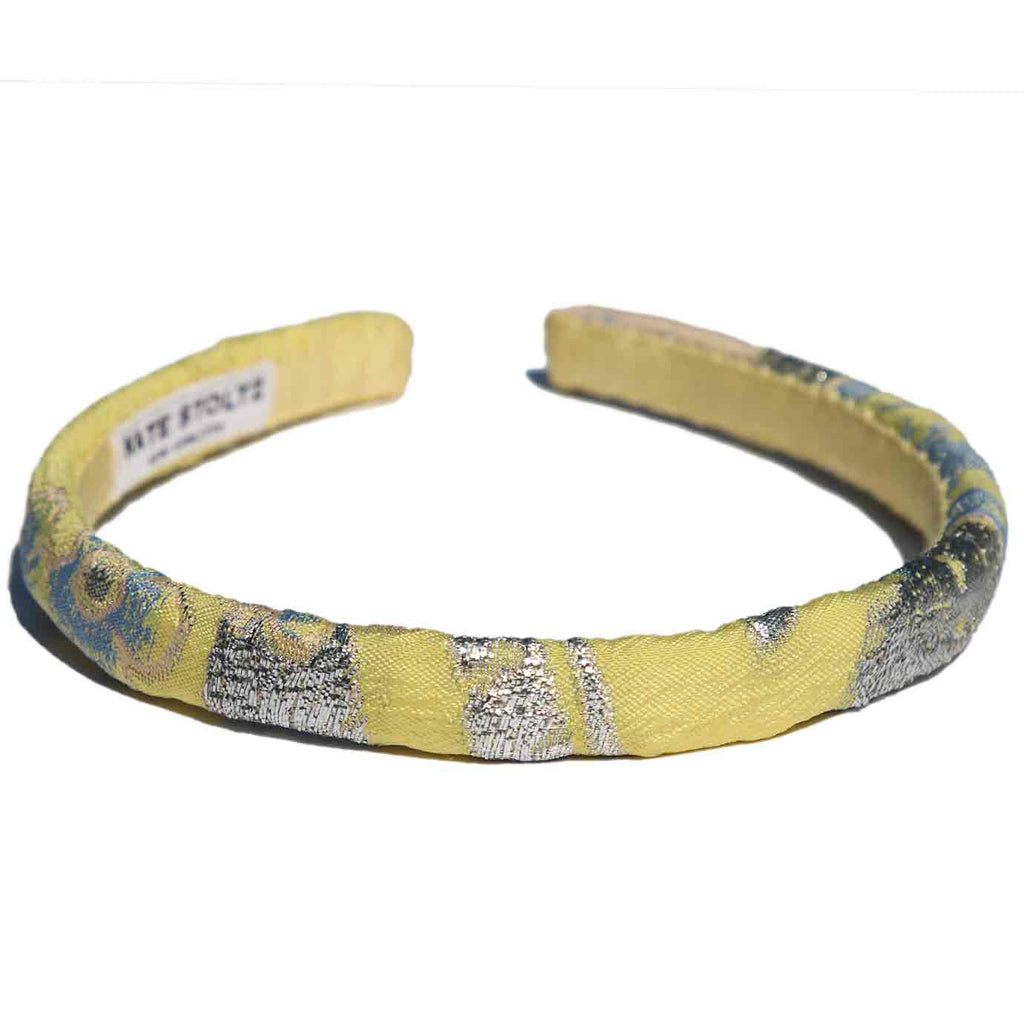 Sunshine Yellow Garden Headband / 1/2" or 1"
$ 60.00
Sunshine yellow with dusty blue floral brocade with hand sewn grosgrain inside headband.
Ships within 2 to 4 business days
Made to order in the Kate Stoltz studio with attention to detail using couture sewing techniques for a beautifully finished hair piece. Carefully packaged and shipped in a black Kate Stoltz gift box.