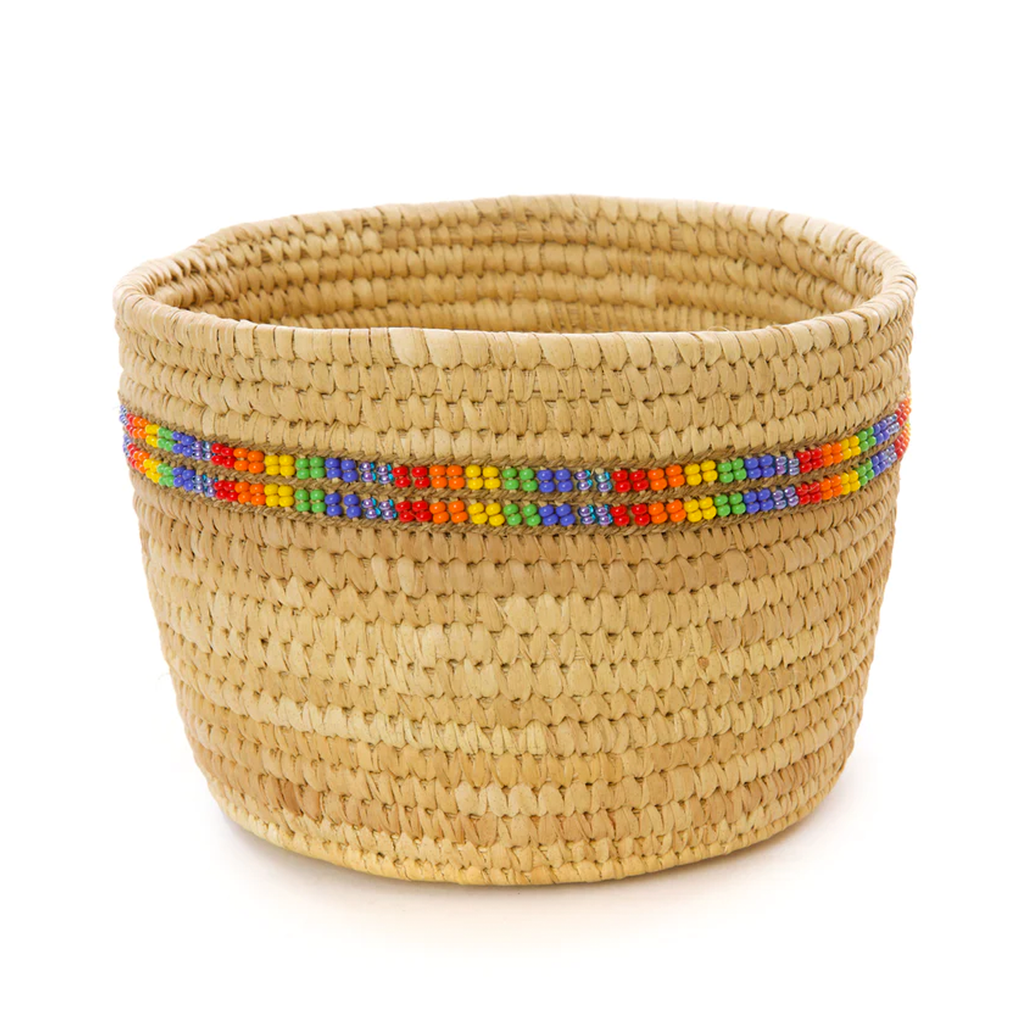 5" x 4"Nomadic Camel Milking Basket Bowl with Rainbow Beads
$ 48.88
These incredibly durable baskets are hand woven by Samburu and Rendille women in remote northern Kenya. Called "nomadic baskets", these rustic vessels are styled for the modern home but based on traditional designs used for the storage of camel's milk.

Nomadic baskets are sold in three useful nesting sizes and are adorned with a band of multicolor beads. Because these baskets are handcrafted, size and shape may vary.

Dimensions:
Medium: 5"D x 4"H

Crafted from: Doum palm leaves, beads

Made in: Kenya

Sourced with a Fair Trade Federation certified women-owned small corp committed to:

providing fair payment to workers in developing nations
educating makers and workers to increase their potential for advancement
ensuring the rights of children
developing products and processes that protect and conserve the natural environment
promoting fair trade as the standard in commercial exchanges
Because this is a handcrafted item, each will vary slightly.