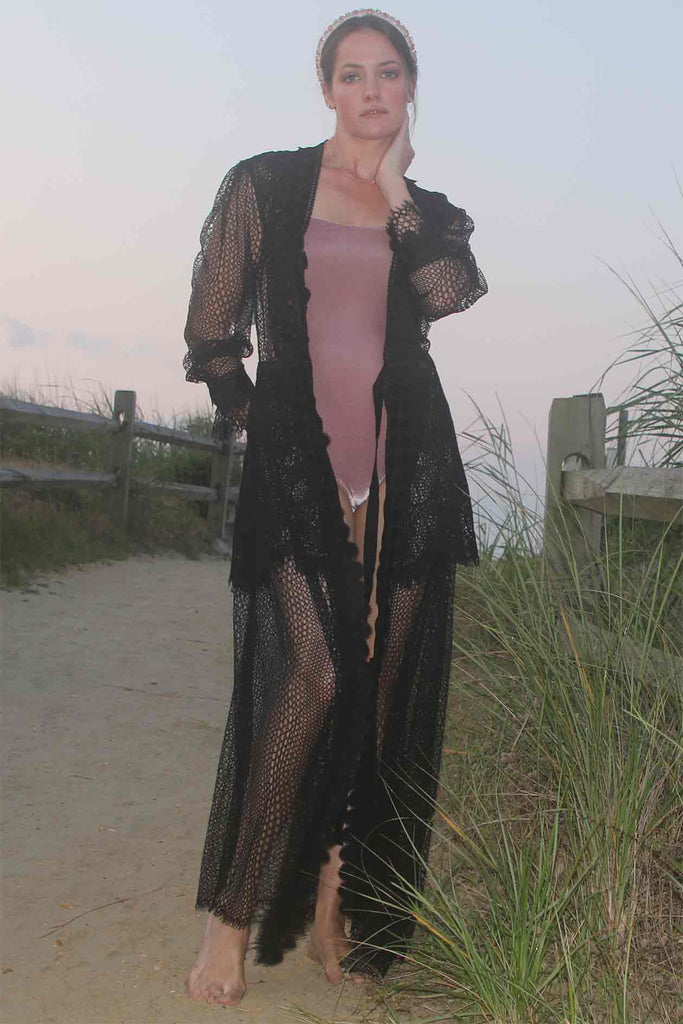 Snakeskin Crochet Lace Coverup
$ 350.00
Layered snakeskin and geometric crotchet lace beach and pool coverup with scalloped Italian Venise lace appliqué at neck and waist. Tie at the center front for a loose fit and open drape or wrap the strings around your waist for a tailored fit and more coverage.
Include height measurements if you want a custom length. Otherwise, coverup will be designed to reach the ankle of a 5'6" individual.
Made in the USA by local artisans
Ships in 5 to 7 business days. Include request for rushing it (minimum 3 business days to ship) if you would like it sooner. Rushing is not guaranteed- contact katestoltznyc@gmail.com for request.
To minimize our impact on the environment, we used dead stock designer fabric instead of producing more. (Dead stock means it has been already produced and is left over from other productions and will go into a landfill unless it is used. Price per yard and quality is equivalent to newly produced fabrics)\
Lace: 100% Cotton