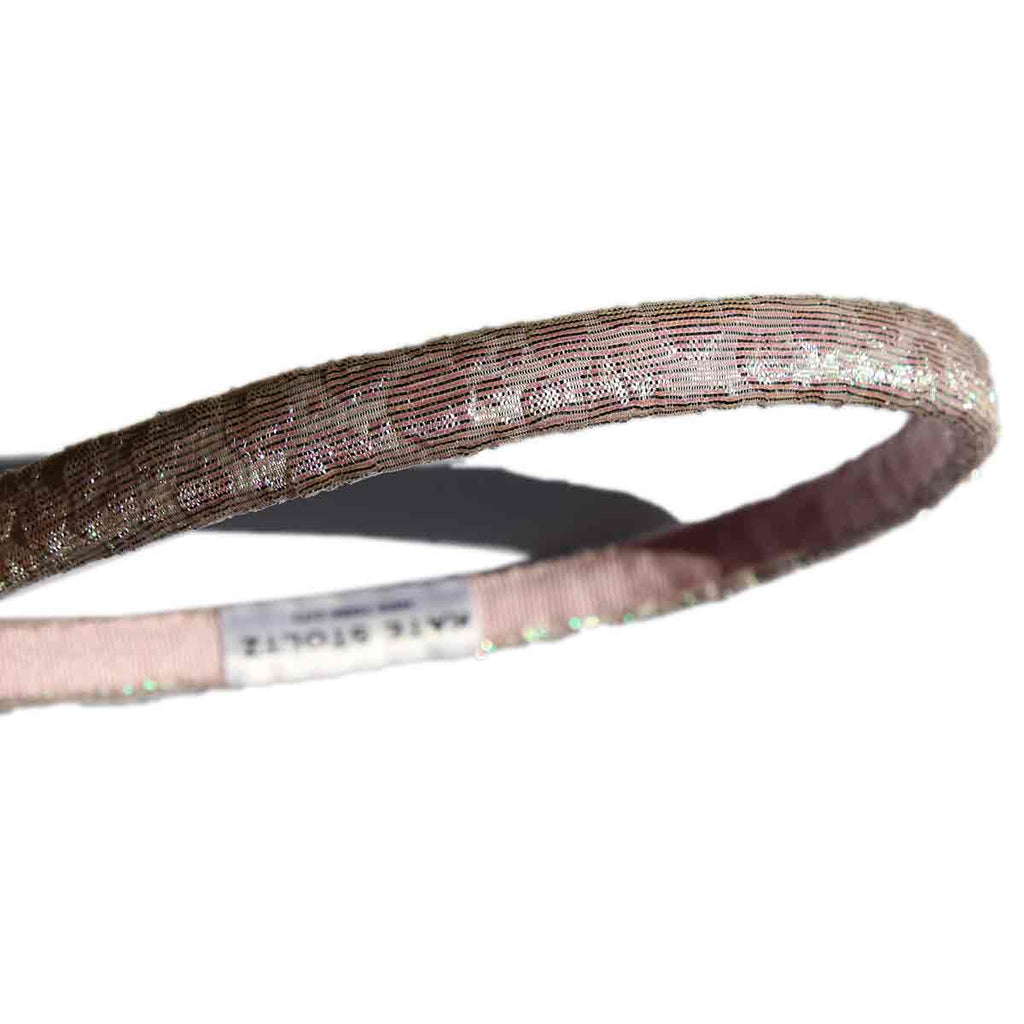 Iridescent Bubble Organza Brocade Headband/ 2 widths
$ 60.00
Metallic bright white, pink and green iridescent bubbly organza brocade headband with pink grosgrain finish. Available in one inch or one half inch widths.
Made to order by local artisans in the Kate Stoltz studio with attention to detail using couture sewing techniques. Working with artisans in house enables us to create local jobs and ensure fair wages and working conditions for talent.
Carefully packaged and shipped in a black Kate Stoltz gift box.