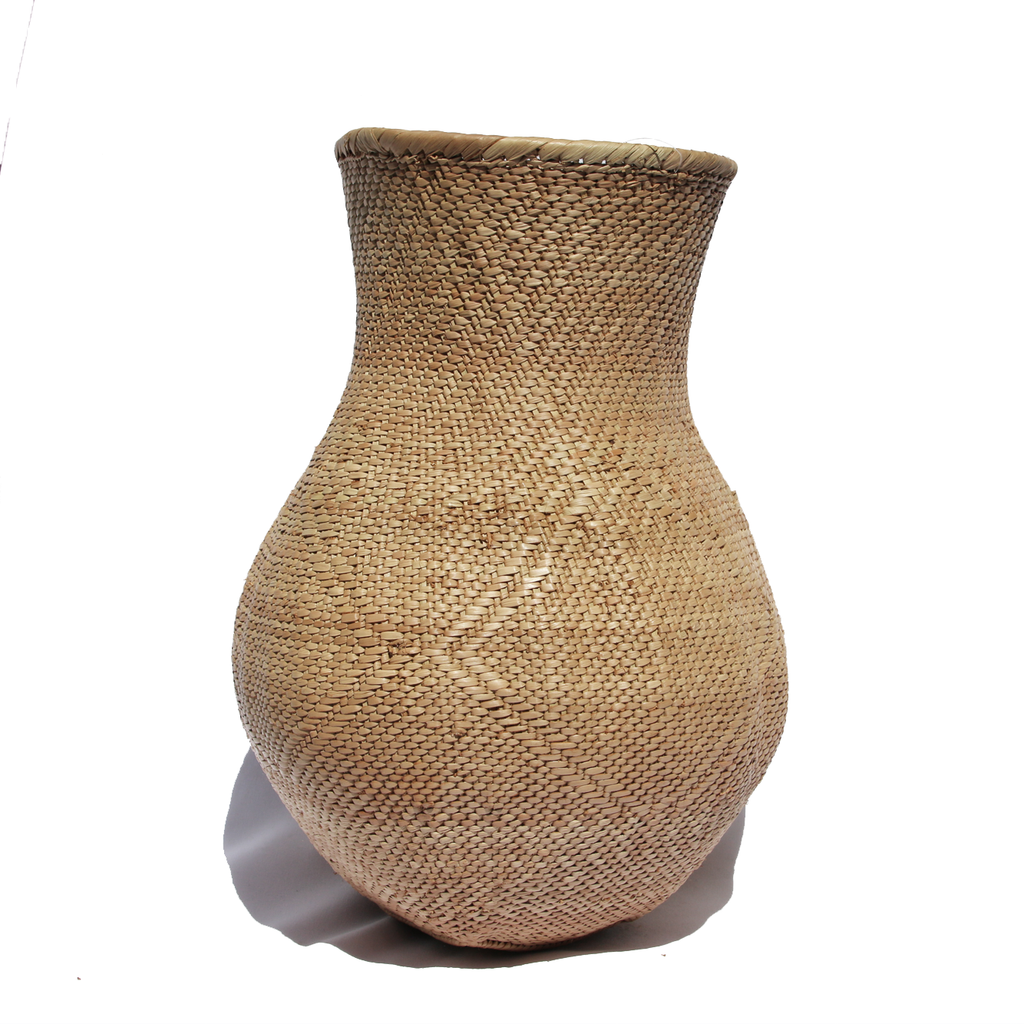 Natural White Handwoven Decorative Basket
$ 125.00
In the Binga District of northern Zimbabwe, skilled BaTonga women craft these iconic baskets from locally harvested palm leaves and wild twigs. Shaped like calabash gourds, each basket has a one-of-a-kind shape. The BaTonga people once farmed fertile land that was flooded by the damming of Lake Karibu, so weavers displaced across the lake demonstrate similar yet clearly distinctive styles.
Sold singly. Because this is a handcrafted item, shapes, rim colors and measurements will vary.
Dimensions: Please note each basket measurement is approximate and varies slightly due to one of a kind handmade production.
Medium: 9"L x 9"W x 10-12"H
Large: 11-12"L x 11-12"W x 13-14"H
Crafted from: Palm leaves, twigs
Handwoven in: Zimbabwe
Sourced with a Fair Trade Federation certified women-owned small corp committed to:
providing fair payment to workers in developing nations
educating makers and workers to increase their potential for advancement
ensuring the rights of children
developing products and processes that protect and conserve the natural environment
promoting fair trade as the standard in commercial exchanges
Because this is a handcrafted item, each will vary slightly.
Handcrafted basket from sustainably sourced banana leaf, papyrus and palm. Heirloom-quality baskets with expertly woven, color coordinated fine stitches for beautiful, display worthy baskets.