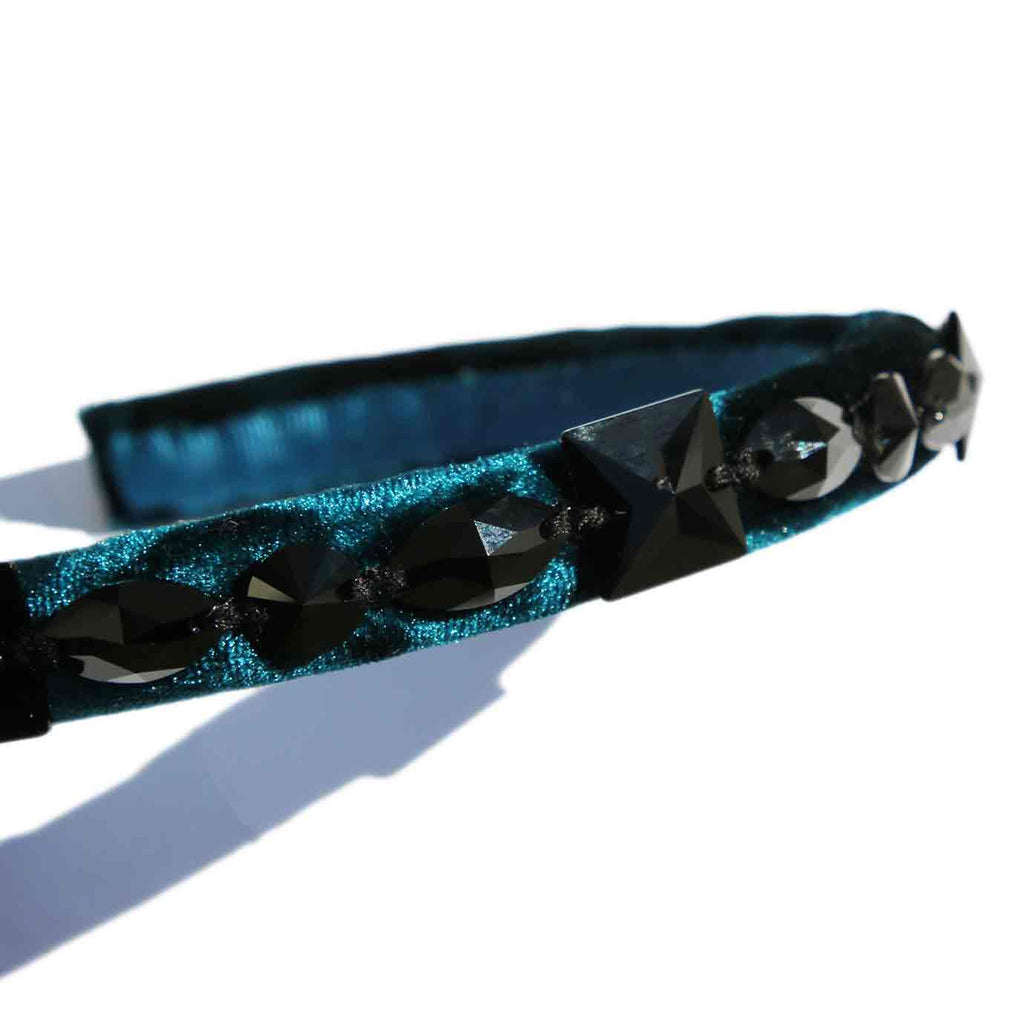 Stella Crystal Embellished Velvet Headband
$ 120.00
Plush velvet headband embellished with hand sewn jet black crystals from Swarovski with 1/4 inch padding.
Finished with hand sewn matching grosgrain. 
Ships in 3 to 5 business days in black Kate Stoltz gift box 
Securely finished with hand-sewn matching gros grain ribbon.
Made to order in the Kate Stoltz studio with attention to detail using couture sewing techniques for a beautifully finished hair piece. Carefully packaged and shipped in a black Kate Stoltz gift box.