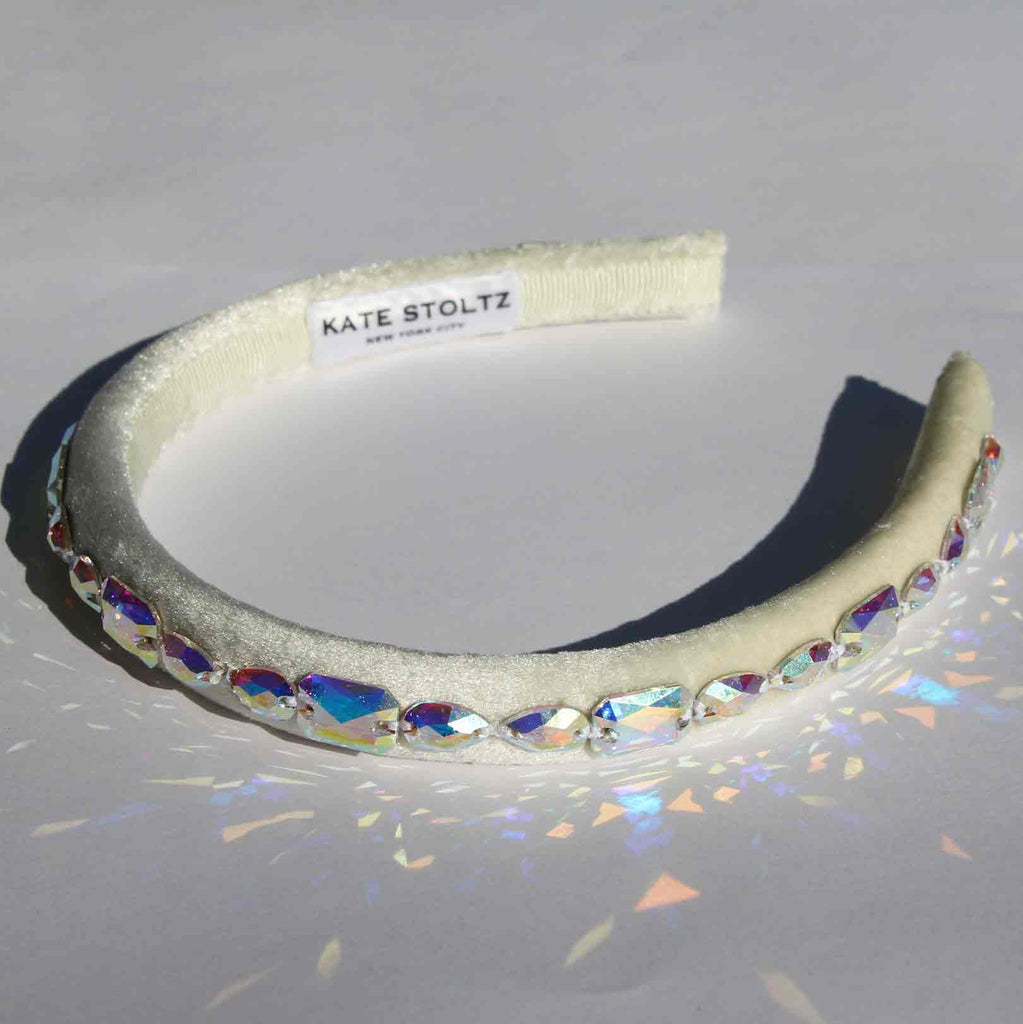 Crystal Blizzard White Velvet Headband
$ 120.00
White velvet headband embellished with hand sewn Clear AB Swarovski crystals. Whether you're celebrating a life event or simply enjoying your best life, this headband will add a little sparkle to your life and outfit. The clear AB crystals catch the light and reflect the colors of your surroundings.
Made to order by local artisans in the Kate Stoltz studio with attention to detail using couture sewing techniques. Working with artisans in house enables us to create local jobs and ensure fair wages and working conditions for talent.
Crystals and grosgrain are hand sewn onto white velvet.
Carefully packaged and shipped in a black Kate Stoltz gift box with the goal of creating a special experience for the customer or the gift recipient.
Local USA Production by female artisans getting paid fair wages
Crafted using deadstock cuts from production