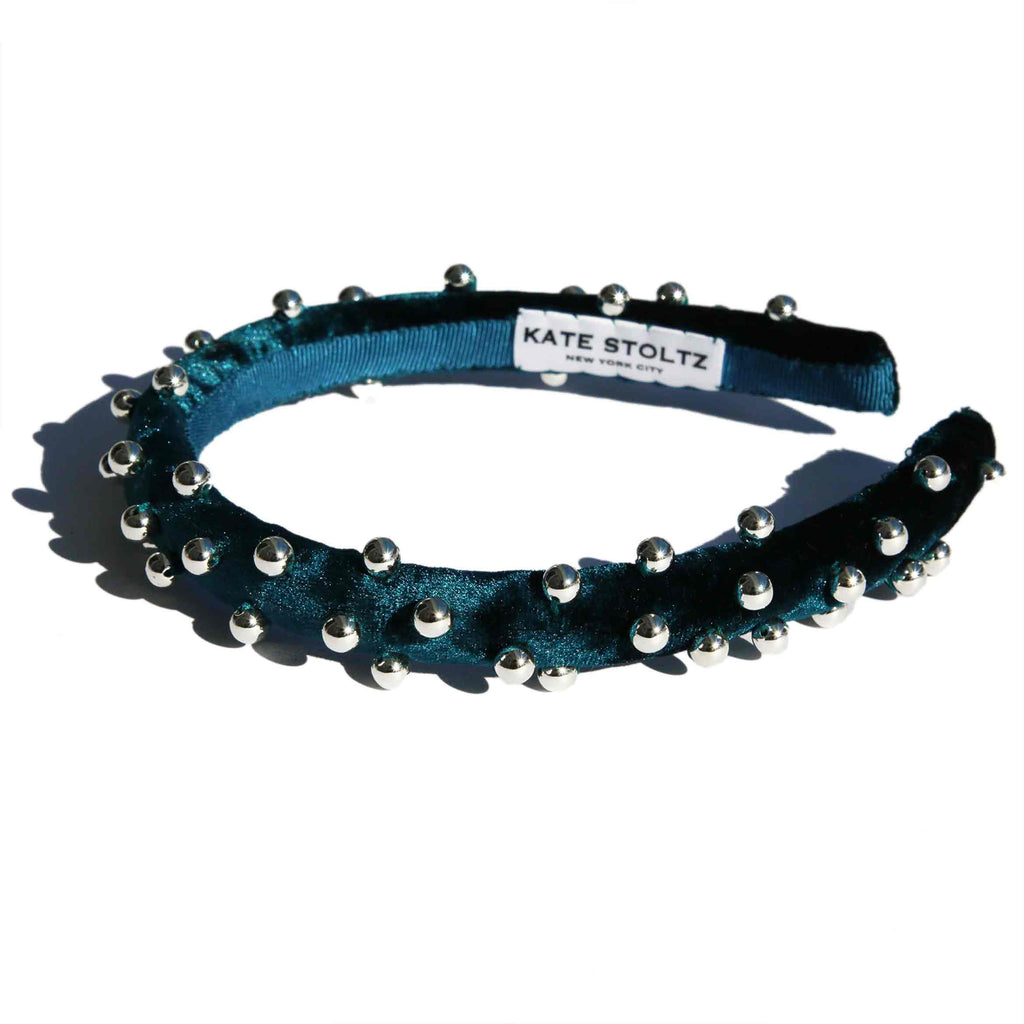 Silver Pearl Embellished Velvet Headband
$ 120.00
A headband for the lady that loves to dress up and add a little sparkle to her thoughtfully chosen outfit. Perfect with a white t-shirt and jeans or a little black dress for a special evening, this headband's luxe color and shiny pearls will make your complexion and hair color look even more radiant.
Luxe deep sea blue velvet headband embellished with individually hand-sewn silver Swarovski pearls. Securely finished with hand-sewn matching gros grain ribbon.
Made to order by local artisans in the Kate Stoltz studio with attention to detail using couture sewing techniques. Working with artisans in house enables us to create local jobs and ensure fair wages and working conditions for talent.
Carefully packaged and shipped in a black Kate Stoltz gift box with the goal of creating a special experience for the customer or the gift recipient.