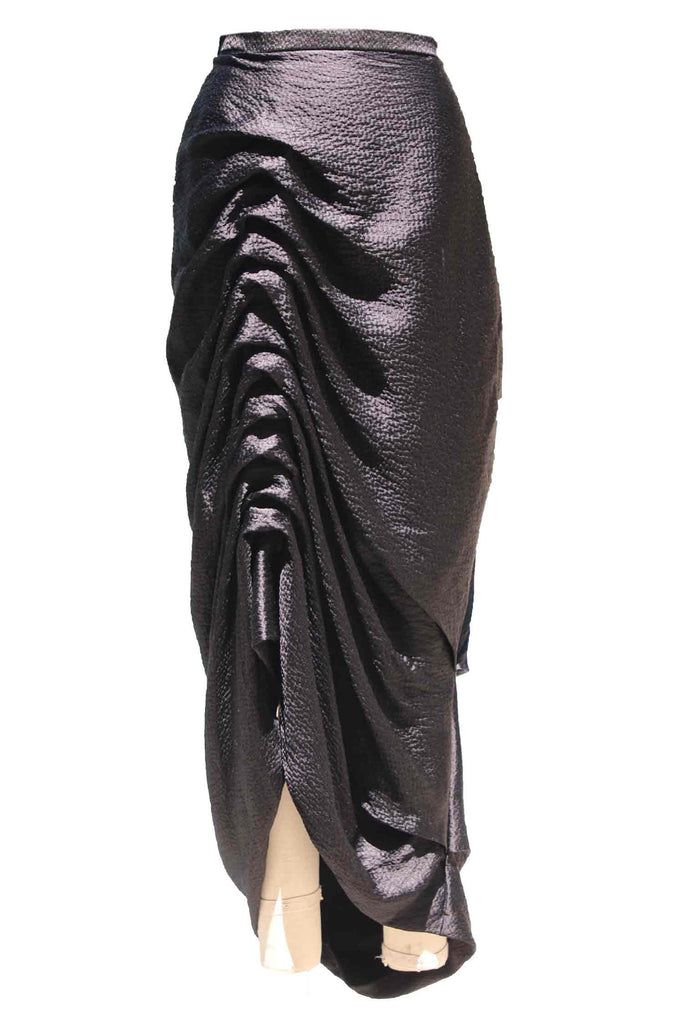 Hammered Silk Ruched Skirt
$ 400.00
Kate Stoltz hammered silk skirt with evenly tacked detail on right side of skirt, with an effect similar to ruching but in a pleated manner.
Contact katestoltznyc@gmail.com with requests for custom color 
Each skirt is individually draped
1 inch waist belt. Closes with left side invisible zipper and hook and eye. Lined with 100% silk black charmeuse.
Include waist and hip measurements for a custom fit.
Made to measure in the United States
100% silk