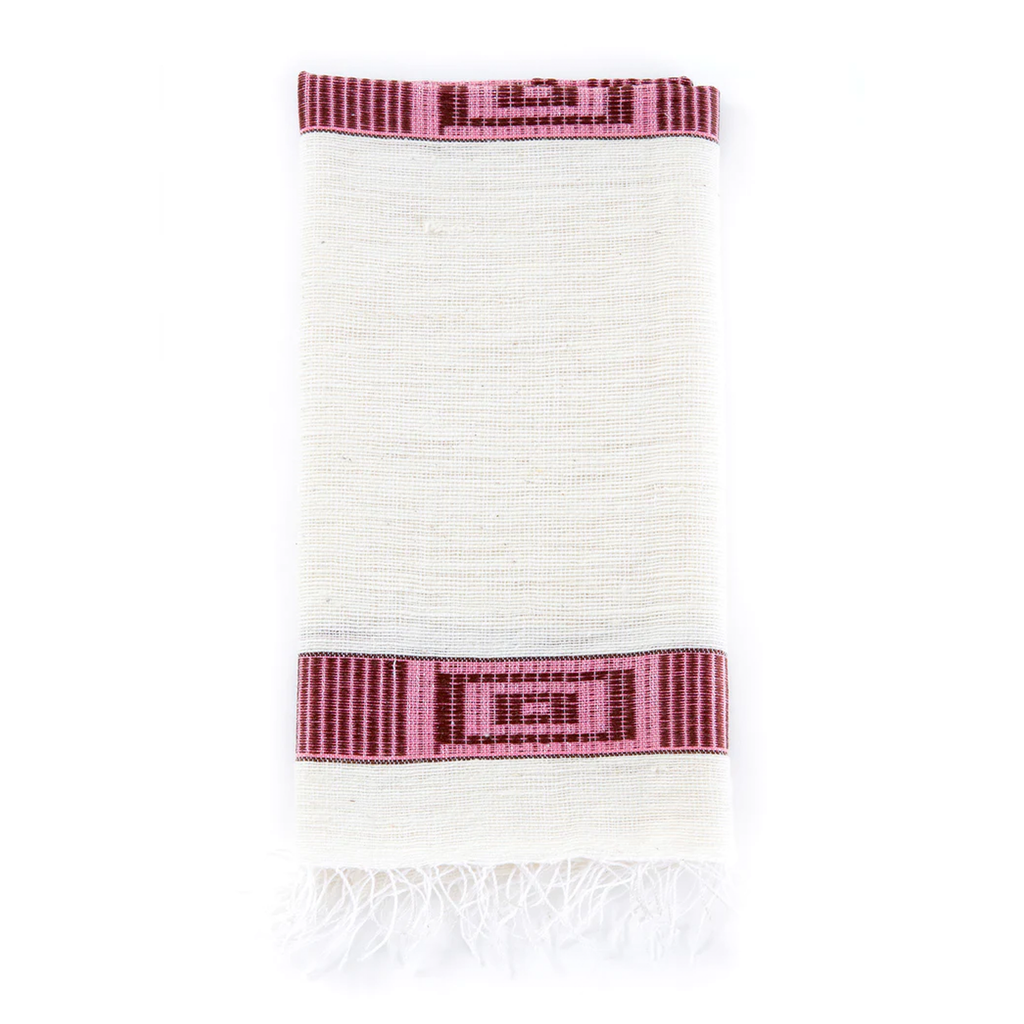 Hora Cotton Napkin with Fringe
$ 18.88
Intricate pink banding and delicate fringe adorn these beautifully natural handmade textiles for the home.

This delicate, gauzy napkin smaller is lovely to be used as a napkin or face cloth. Each textile is woven from Ethiopian cotton by the artisans of Sammy, Ethiopia. Great care is taken in craftsmanship to make each piece of cloth a treasure to own and use for years.

Sold singly, sizes may vary slightly. Hand wash and air dry.

Dimensions:
Napkin: 18-20"W x 20"L

Crafted from: Cotton

Made in: Ethiopia

Sourced with a Fair Trade Federation certified women-owned small corp committed to:

providing fair payment to workers in developing nations
educating makers and workers to increase their potential for advancement
ensuring the rights of children
developing products and processes that protect and conserve the natural environment
promoting fair trade as the standard in commercial exchanges
Because this is a handcrafted item, each will vary slightly.