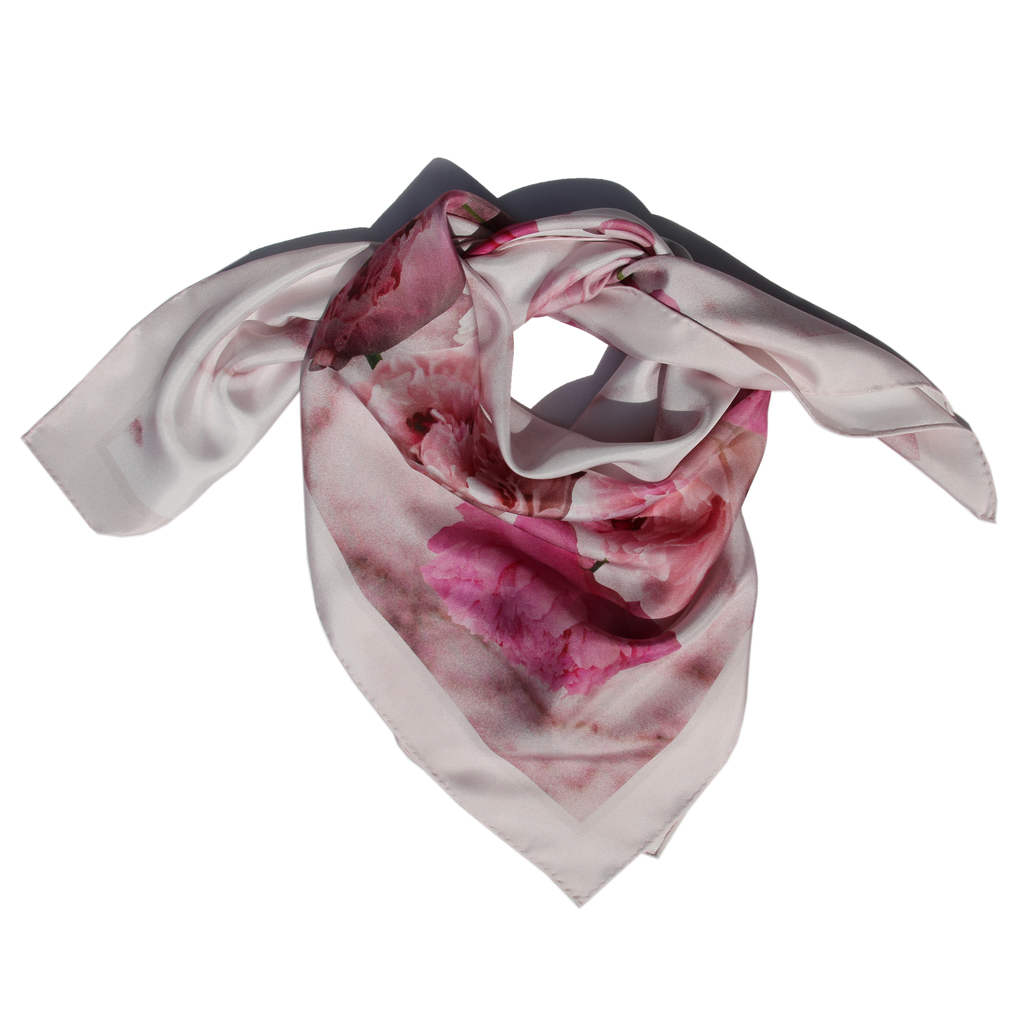 Marble Peony Silk Twill Scarf
$ 69.99
Pretty pink flowers over a marble with pale pink border.
Arrives in black Kate Stoltz gift box
Styling Tips: The scarf can be worn on the straw boater hat tied around the chin for a ride in a convertible classic car, or simply tied at the back of the hat (with the scarf covering the eyelets) for a more conventional look. This silk scarf can also be worn independently as a scarf with a pretty dress, knotted around the neck to complete a business outfit, tied on your purse handle or simply tied around your head as a headband scarf. 
Scarf Size: 35.5" x 35.5"
Scarf Made in China