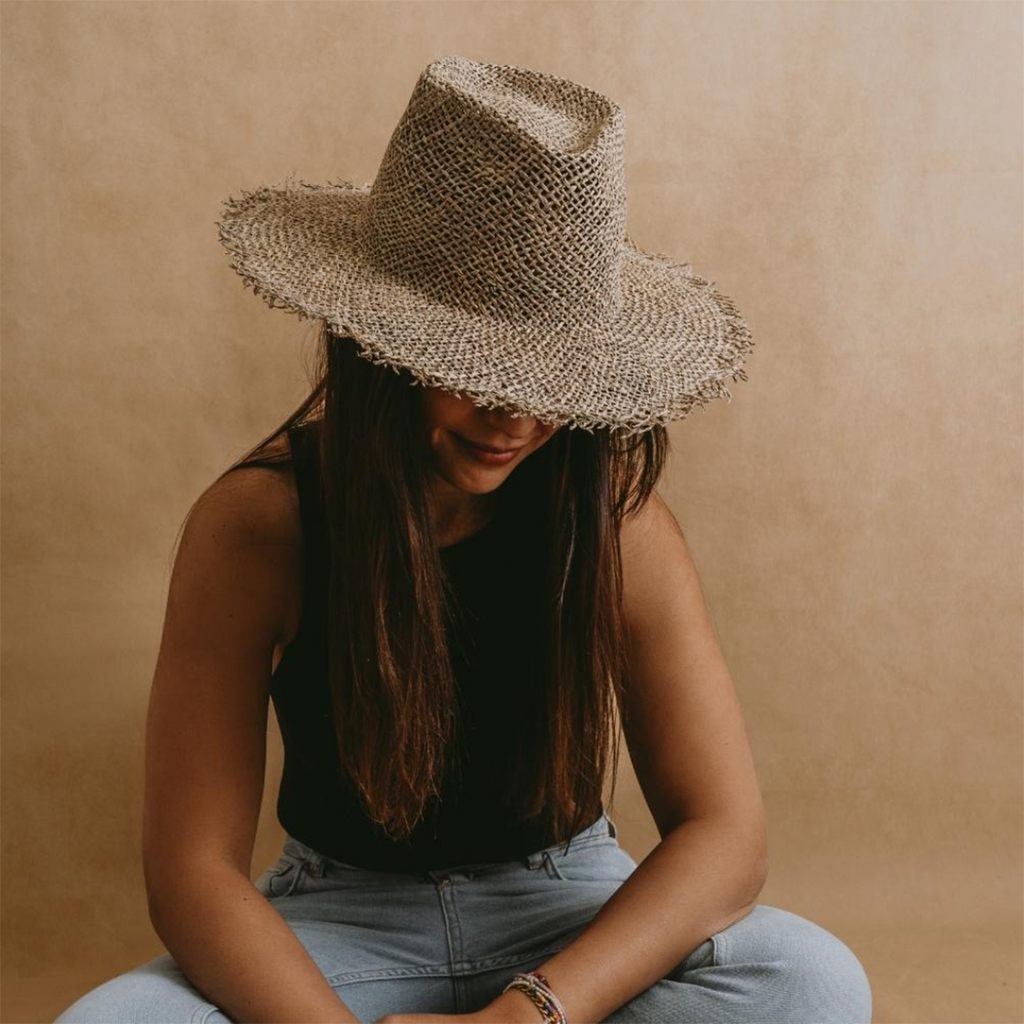 Acapulco Frayed Straw Hat X Sandoval
$ 99.00
Discover the Acapulco hat: a new frayed straw hat handmade in México from seagrass. Shine at your holiday destination with this light and airy hat. The frayed edge and diamond shape of the crown give it a boho-chic touch. The elastic band on the inside provides strength and wearing comfort.
Ethically made from natural material
Support artisanal communities
Brand Partnership with Sandoval. 
About Sandoval
"Sandoval is a premium Mexican hat brand that embodies the culture, people, and craftsmanship of Mexico.

The hats are handmade in Mexico by artisanal family businesses using traditional techniques that have been passed down from generation to generation.

Each hat is unique, with its own perfect imperfections and details that speak to the authenticity and artistry of our craft."