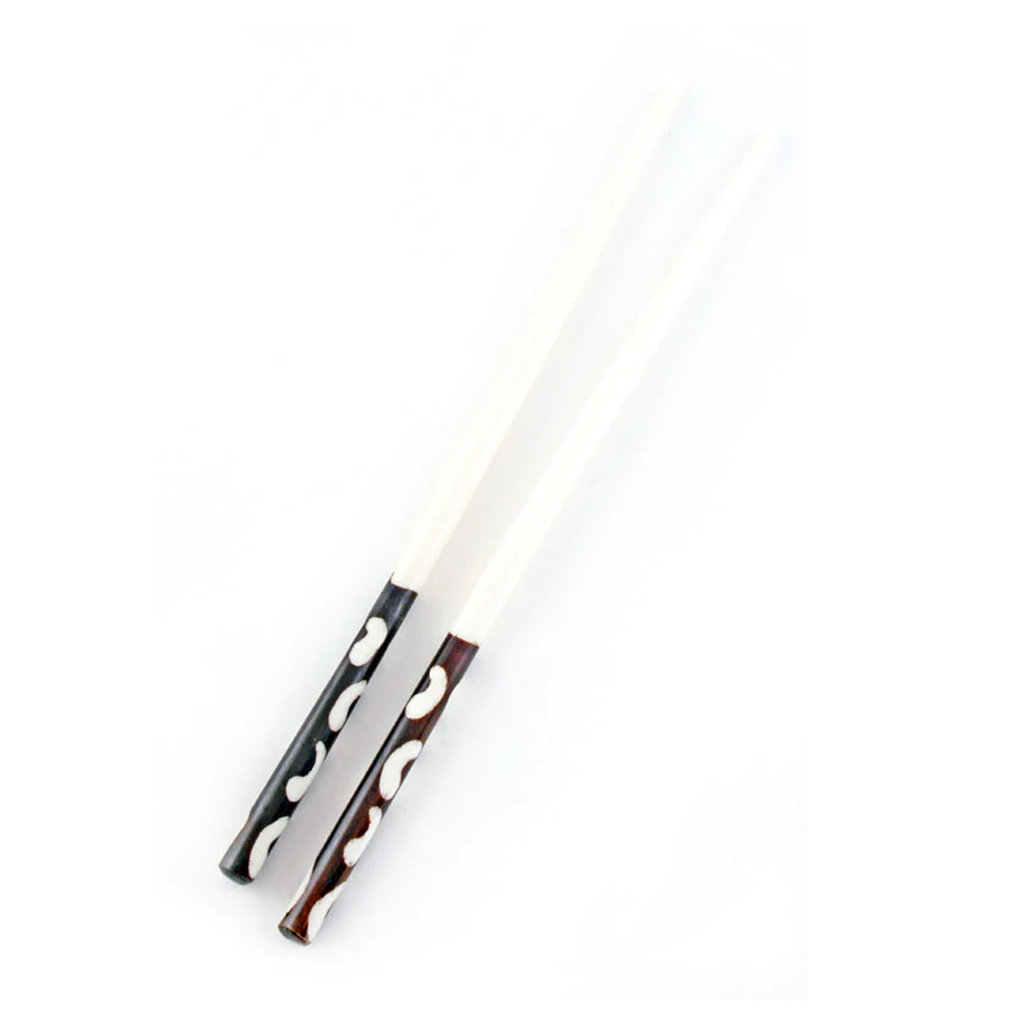 Batik Bone Hand Carved Chopsticks
$ 14.00
These chopsticks are designed to be smooth and lightweight in the hand.
Each pair is hand-carved entirely from sustainable cow bone, then polished to a soft sheen. The chopsticks' handles feature a contrasting, batik-dyed design.
Sold as a pair. Hand-wash only.
Dimensions: 8.5" L
Crafted from: Cow bone, non-toxic dye
Made in: Kenya
Sourced with a Fair Trade Federation certified women-owned small corp committed to:
providing fair payment to workers in developing nations
educating makers and workers to increase their potential for advancement
ensuring the rights of children
developing products and processes that protect and conserve the natural environment
promoting fair trade as the standard in commercial exchanges
Because this is a handcrafted item, each will vary slightly.