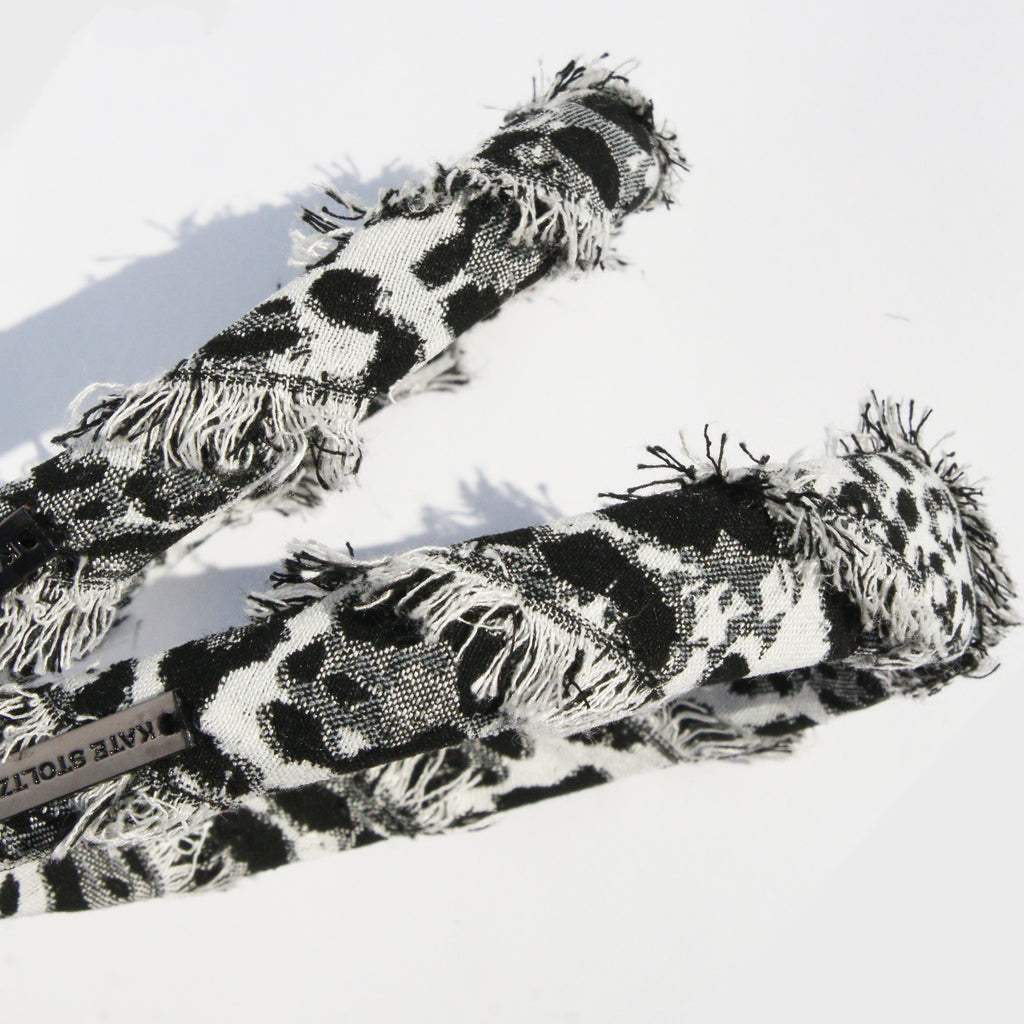 Black and White Safari Animal Frayed Headband
$ 50.00
Black and White Safari Animal Frayed jacquard headband with 1/4 inch padding. Shown in 1 inch width. Choose from 1/2 inch wide or 1 inch wide.
Ships in 3 to 5 business days in black Kate Stoltz gift box 
Made to order in the Kate Stoltz studio with attention to detail using couture sewing techniques for a beautifully finished hair piece. Carefully packaged and shipped in a black Kate Stoltz gift box. 
Local USA Production by female artisans getting paid fair wages
Crafted using deadstock cuts from production