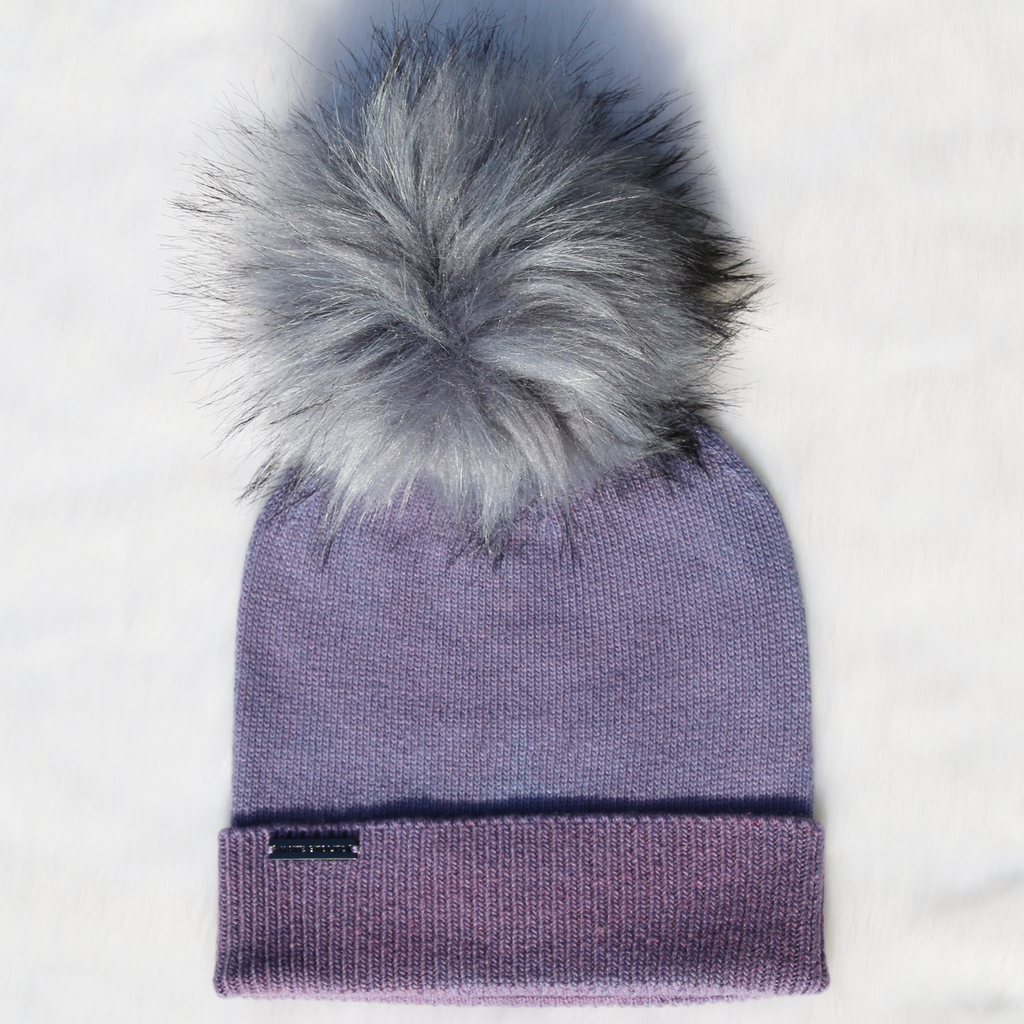 Blueberry Grape Cashmere Hat
$ 75.00
Blueberry blue, lavender and grape hues are blended together to create a light gradient . Features a removable faux fur pom pom
Each hat is meticulously hand dyed individual to create the unique color and gradient.
Cable Knit unisex beanie hat made in Italy using regenerated cashmere fibers that were expertly up cycled from luxury cashmere production waste then blended with 20% virgin cashmere and 5% recycled wool to increase longevity and quality of the hat.
Features a cuff for added protection and style, which is completed with gunmetal Kate Stoltz logo. 
FIBERS: 75% Regenerated cashmere, 20% Virgin Cashmere 5% Recycled Wool
COUNTRY OF ORIGIN: Italy
CARE: Wash gently by hand, using neutral soap and softener. Dry delicately without wringing. Do not bleach or wash in machine, do not tumble dry. Dry cleaning is recommended.