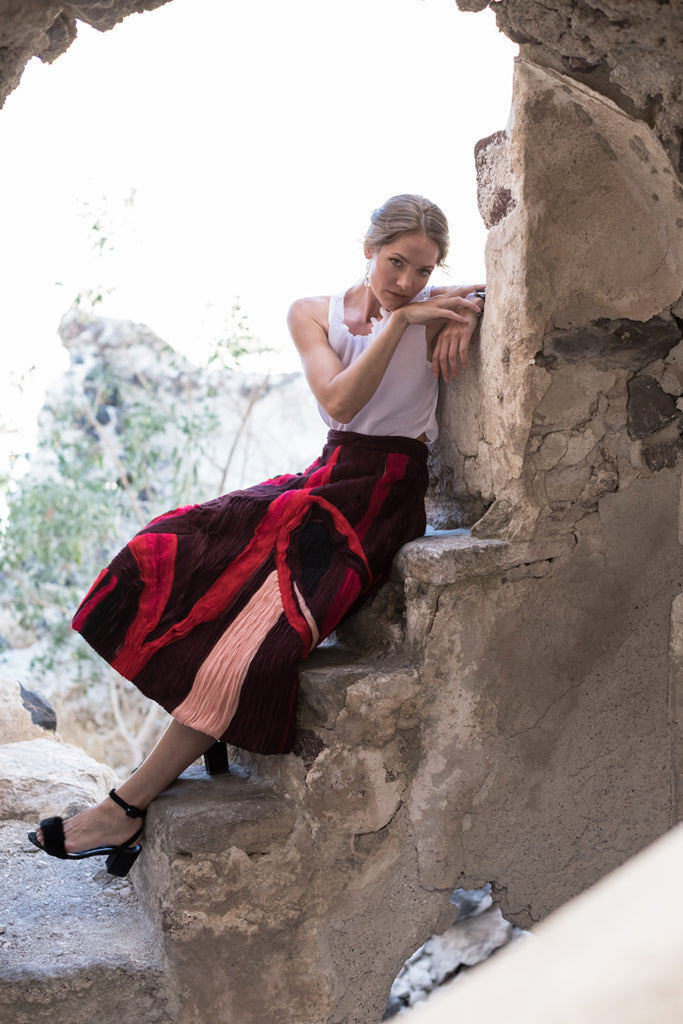 Colorful Painterly Skirt
$ 3,500.00
Kate Stoltz NYC mid length painterly skirt. Created by sewing petal pink, magenta, fuchsia, lipstick red, burgundy and black bias strips onto a base.
•Made in New York City
In this project, the skirt was used as as canvas, and the strips of bias silk were the paint. Using a map as a guide, the 1.5 inch bias strips were sewn on one by one, filling in the skirt with a vibrant and cheerful expression of color.
Include your waist measurement to have the skirt altered to fit before shipping.
Contact katestoltznyc@gmail.com for a made to measure skirt in your size, or with inquiries about how to order a skirt made with your personal colors and design.
Bias strips are silk chiffon and crinkled silk chiffon. Sewn onto a base of silk chiffon and netting for volume. 
Made in New York City.