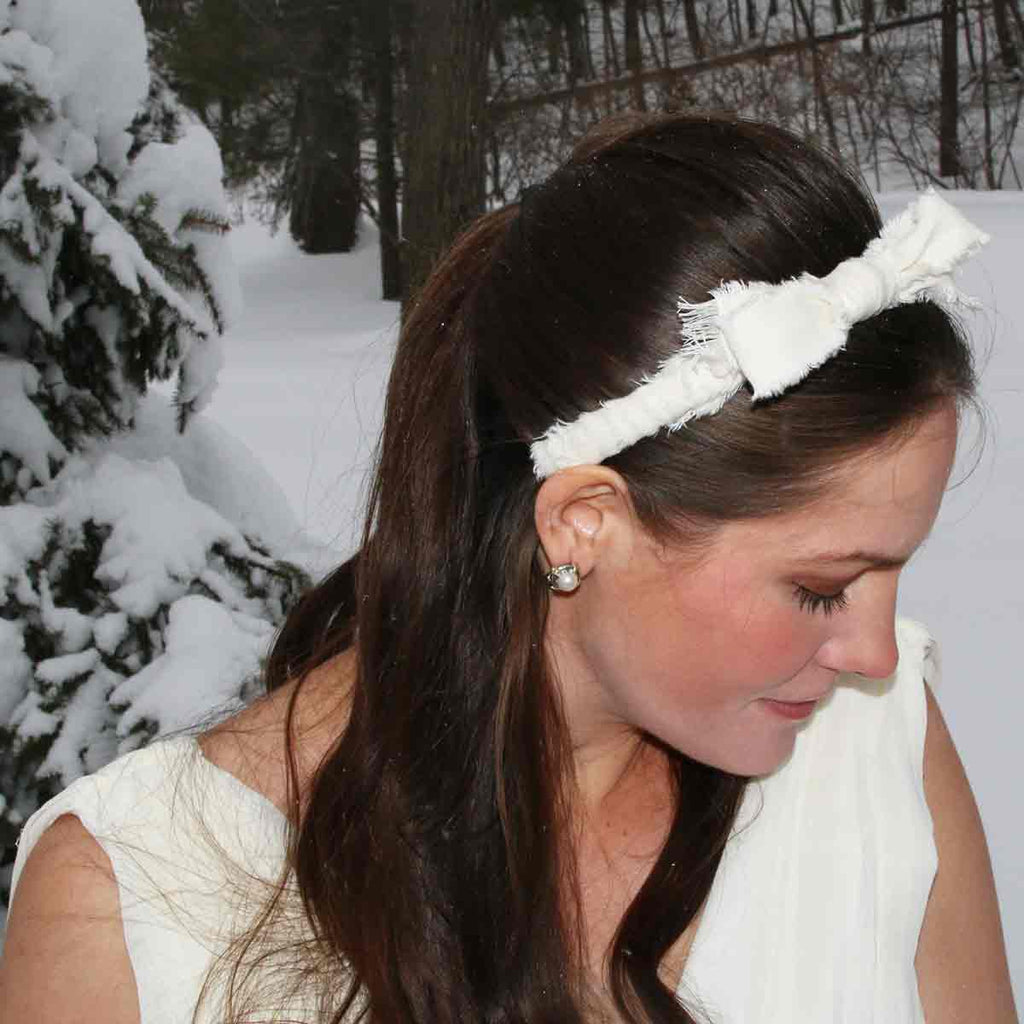 Frayed Linen Headband with Bow
$ 60.00
A headband for the cottage core devotee seeking a practical but pretty solution for keeping the hair out of the face while frolicking in daisy fields for homemade picnic lunches or long escapes with a good book.
Frayed white linen headband finished with a medium sized bow on the side of the head. Securely finished with hand sewn matching grosgrain ribbon.
Made to order by local artisans in the Kate Stoltz studio with attention to detail using couture sewing techniques. Working with artisans in house enables us to create local jobs and ensure fair wages and working conditions for talent.
Carefully packaged and shipped in a black Kate Stoltz gift box with the goal of creating a special experience for the customer or the gift recipient.