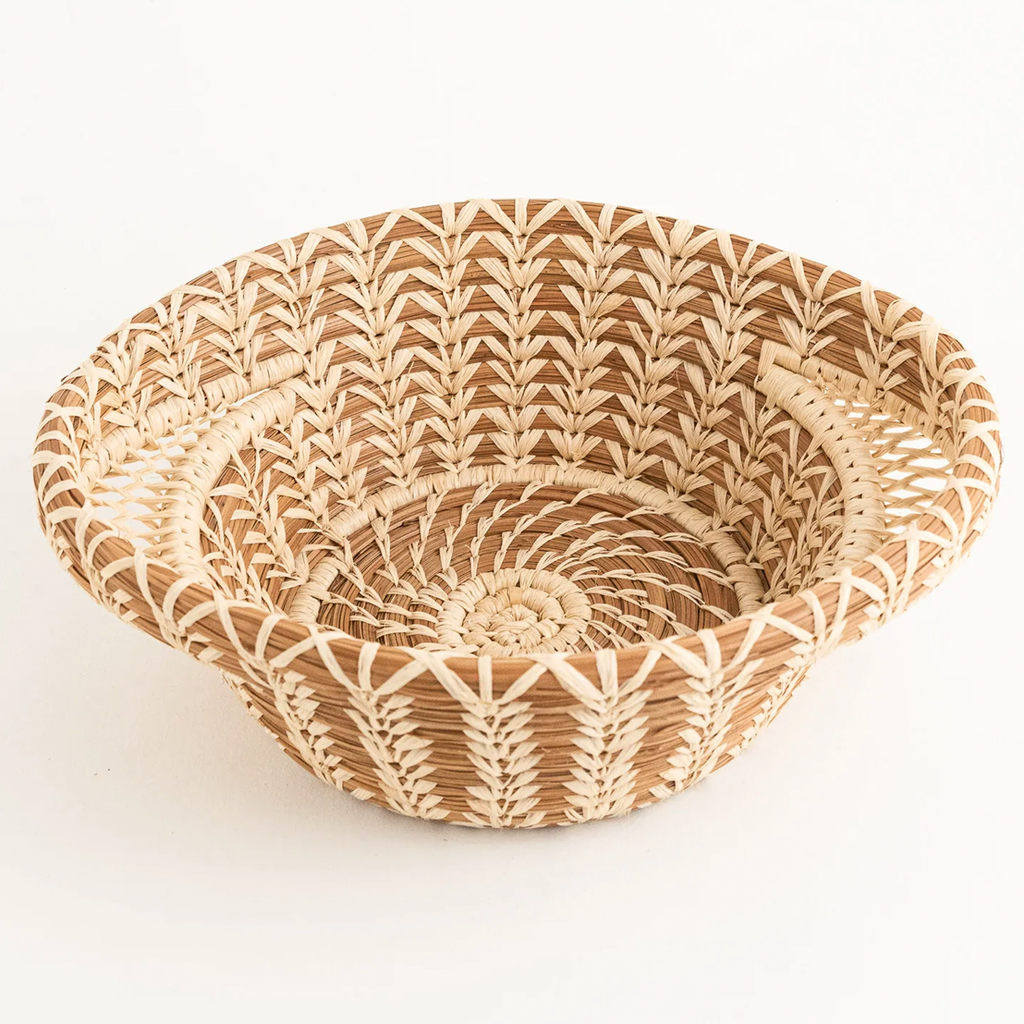 Haida Basket / 3 Sizes
$ 39.99
This elegant pine needle basket with lacy handles features intricate stitching details. Use it as a container for any room in your home. The large basket is perfect for guest rooms or pool houses to display sunscreens and other items for guest use.

MEASUREMENTS

Small: Approximately 8" wide (including handles), 4 1/2" wide at base and 2 3/4" high
Medium: Approximately 12" wide including handles (8 1/2" wide excluding handles); 6" wide at bottom,  3 3/4" high
Large: 17" wide (handle to handle), 11" base, 4"high 
Pine needles and raffia
Handwoven
Fair Trade
Pine needles and raffia
Made in Guatemala by Mayan artisans 
Handcrafted pine needle baskets from sustainably sourced longleaf pine needles and pajón, a native wild grass found in Guatemala. Heirloom-quality baskets with expertly woven, color coordinated fine stitches for beautiful, display worthy baskets.
Please note, this does not come with a Kate Stoltz label as we are working with an non profit organization that supplies fair trade items directly from female workshops in Guatemala. Working directly with this non profit organization prevents overbuying on our end and keeps the prices reasonable for you.