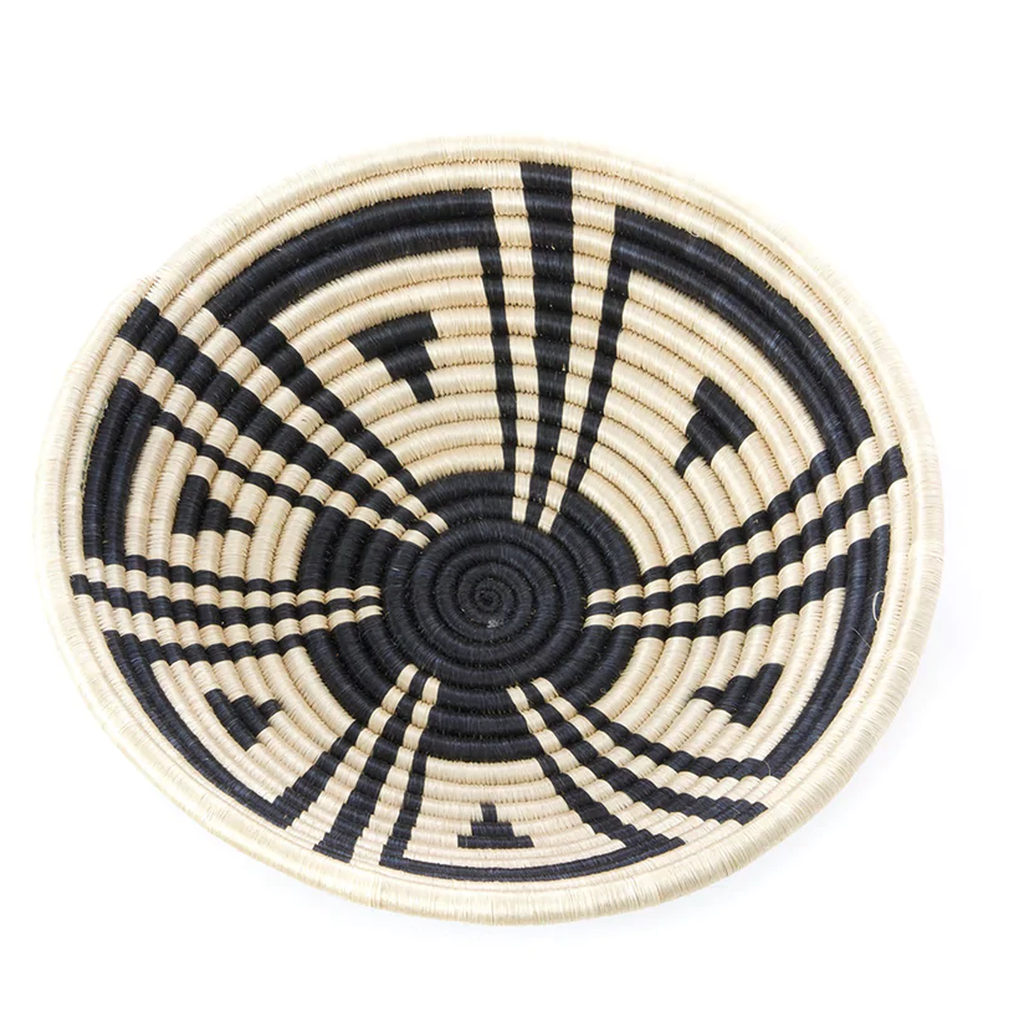 Rwandan Sisal Highlands Basket
$ 40.00
Talented women in rural Rwanda utilize abundant banana and sisal fibers to create useful baskets for the home. Available in two sizes, these all natural baskets can be used for storing fruit and vegetables, serving bread, organizing toys or adorning the wall.
Sold singly. Because this is a handcrafted item, patterns may vary.
Dimensions: 12"L x 12"W x 3"H
Crafted from: Banana fiber, sisal
Handwoven in: Rwanda
This basket is great for a table centerpiece, bread or fruit bowl, or desktop organizer. 
Sourced with a Fair Trade Federation certified women-owned small corp committed to:
providing fair payment to workers in developing nations
educating makers and workers to increase their potential for advancement
ensuring the rights of children
developing products and processes that protect and conserve the natural environment
promoting fair trade as the standard in commercial exchanges
Because this is a handcrafted item, each will vary slightly.
Handcrafted, heirloom-quality baskets with expertly woven, color coordinated fine stitches for beautiful, display worthy baskets.