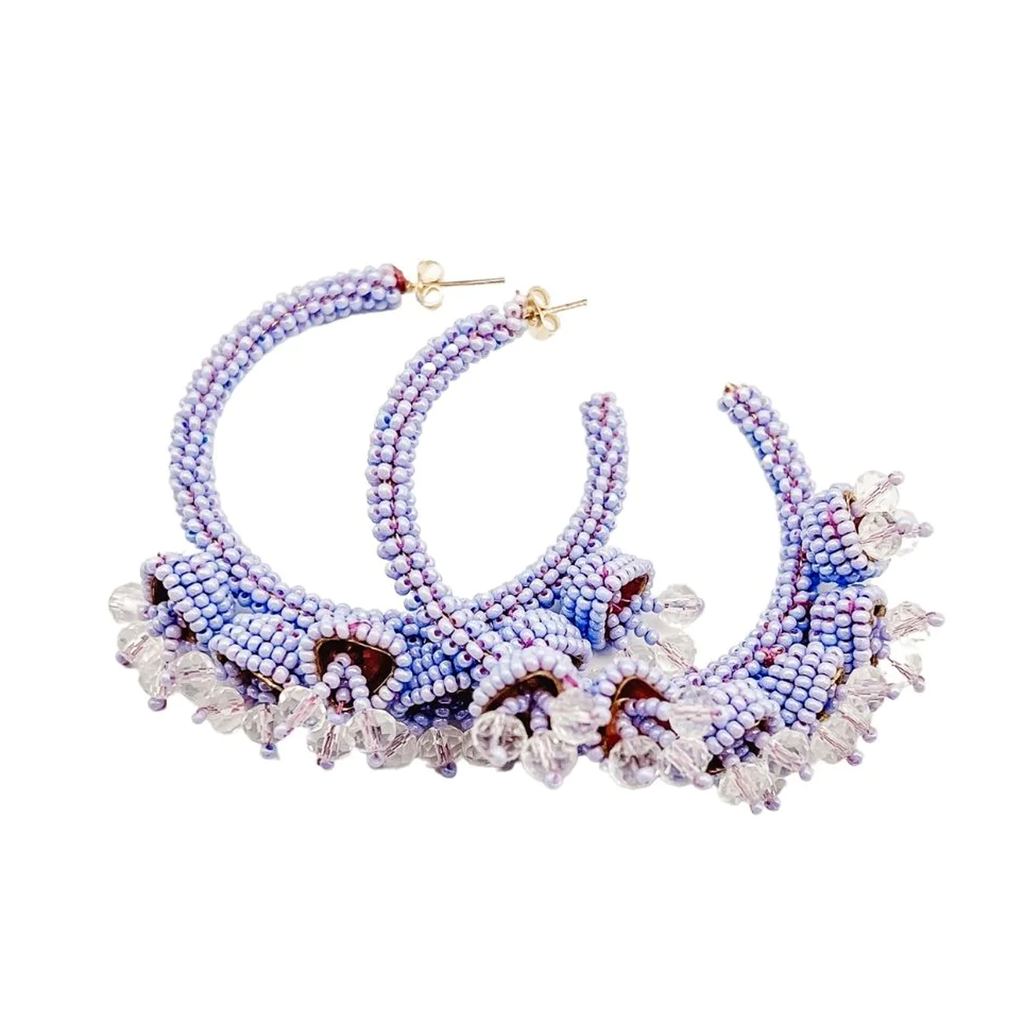 Lavender Coral Beaded Hoop Earrings X Treasure Jewels
$ 45.00
Hand beaded lightweight earrings crafted by the female artisans from the indigenous Embera tribe of Columbia.
Materials: Glass Beads, Surgical steel posts

Measurements: Width: 2" Length: 2.25"
Weight: 0.6 oz
Hyperallergenic
Post back Closure
About the brand partner:
Treasure Jewels is a small family owned jewelry brand based in Colombia. Each piece is crafted by a local group of female Colombian artisans and jewelers, many of whom are single mothers seeking to support their families. By supporting these talented artisans with more than living wages, we create significant economic impact for this community of artisans while helping preserve a variety of precious traditional art forms passed down through several generations.
Designs influenced by the rich, colorful culture of Colombia and South America are inspired by the Wayuu weavers known for their intricate patterns and designs. Traditional seed beading techniques from the indigenous Embera tribe are used to create beautiful hand beaded pieces. Meanwhile, local metal smith jewelers work with alambrismo techniques, 24-kt. gold triple plated metals, and natural stones.