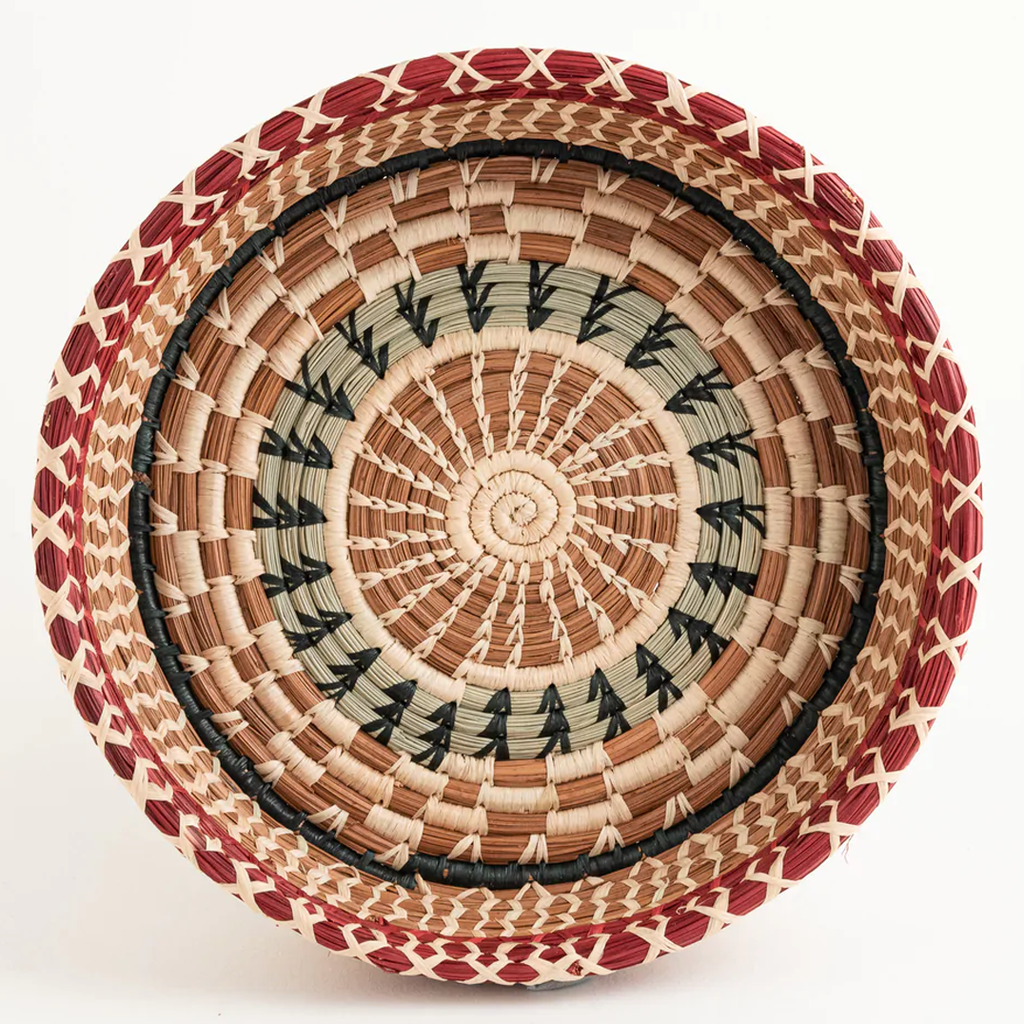 Manuela Hand Dyed Basket / 2 sizes
$ 39.99
This checkered pine needle basket is made from pine needles and pajon, a native grass in Guatemala, with hand-dyed raffia for colorful accents. 
Pine needles, native grass, raffia
Medium: 8 1/2"W at top, 8" W at base, and 2" high
Large: 11 3/4" wide x 3 3/4" high
Handcrafted pine needle baskets from sustainably sourced longleaf pine needles and pajón, a native wild grass found in Guatemala. Heirloom-quality baskets with expertly woven, color coordinated fine stitches for beautiful, display worthy baskets.
Handwoven
Fair Trade
Pine needles and raffia
Made in Guatemala by Mayan artisans