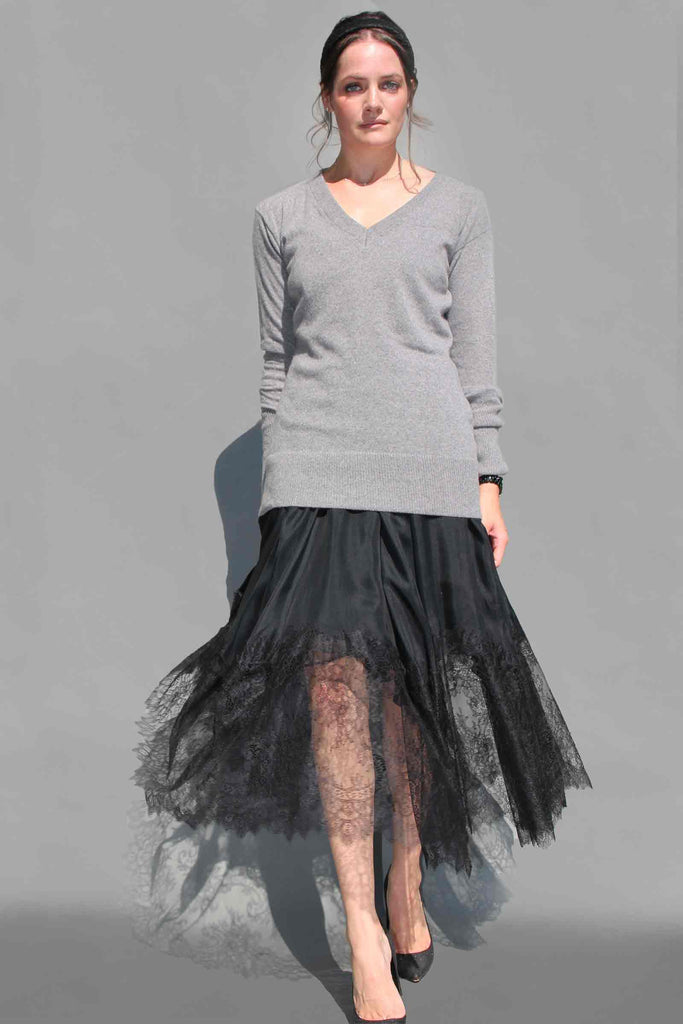 Organza Santorini Skirt
$ 299.00
Kate Stoltz black organza skirt with fine lace panel at hem. Skirt has a wide sweep with a top later of organza with fine lace detail at bottom, lined with a layer of silk chiffon and a layer of silk charmeuse.
Features two side pockets.
Fully lined with black silk charmeuse.
Made in the United States by local female artisans
100% Silk, which was imported
Lace made in the United States
Include your waist measurements for a custom fit.