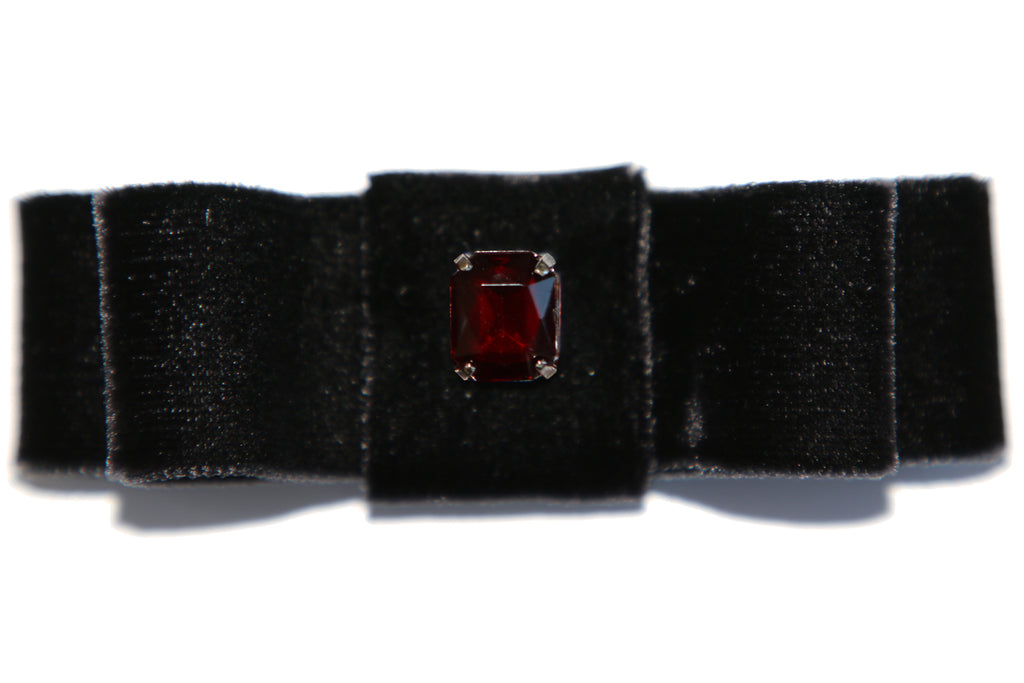 Ruby Crystal Embellished Black Velvet Hair Bow
$ 39.00
Ruby crystal embellished black velvet couture hair bow.
Hair Bow clips on with hair barrette. 
•Made in New York City by local craftsmen
•Comes in black jewelry box on a black silk pillow
•Swarovski crystal embellishments
•Double Sided Velvet
•Securely sewn together using couture sewing techniques
Made in the United States using imported materials.
Measurements: 3 1/8 X 7/8 inch