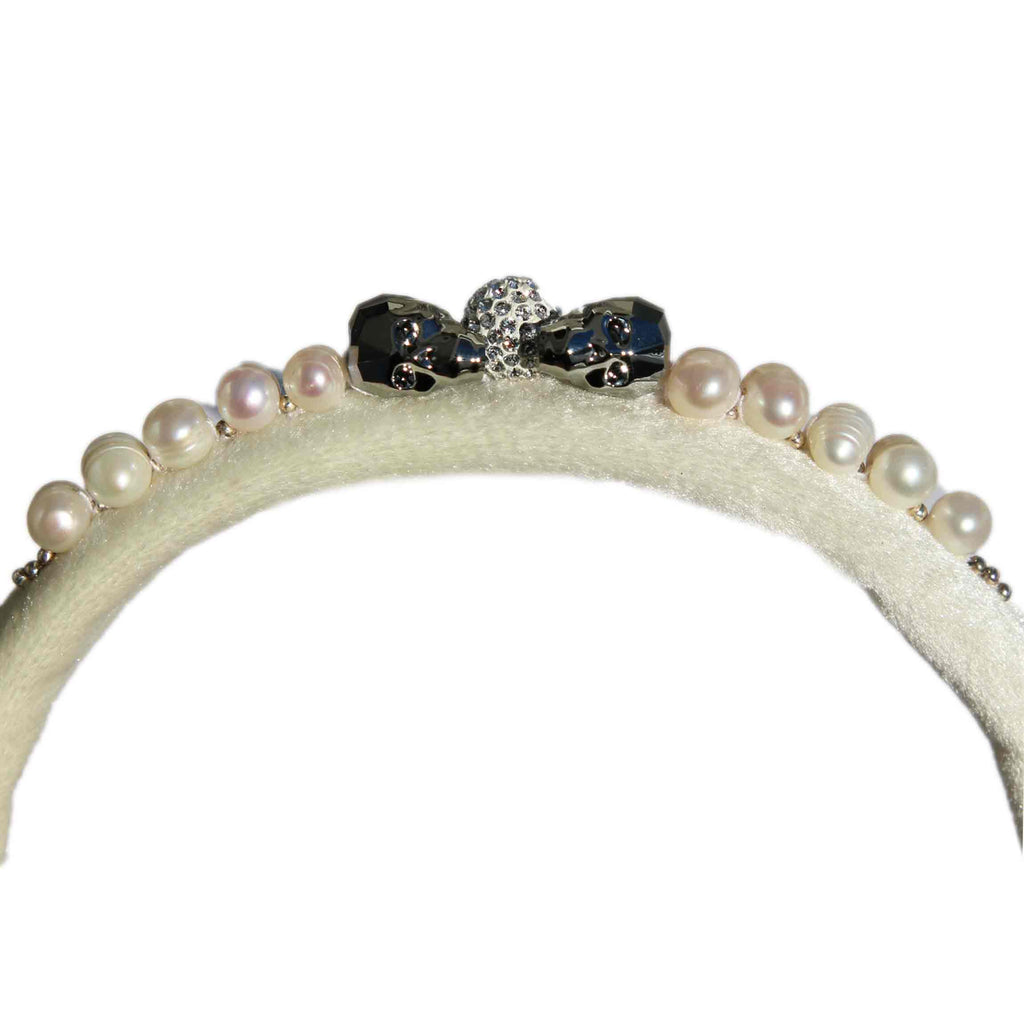 Skull and Pearl White Velvet Headband
$ 79.00
White velvet headband embellished with hand sewn freshwater pearls and gunmetal skulls and crystal pavé by Swarovski. This pearl headband is the perfect crown for your virtual meetings, elevating a casual cashmere sweater or t-shirt or completing a date night look to remind them (or yourself) you deserve to be treated like a princess.
Made to order by local artisans in the Kate Stoltz studio with attention to detail using couture sewing techniques. Working with artisans in house enables us to create local jobs and ensure fair wages and working conditions for talent.
Pearls, crystal gunmetal skulls crystal pavé bead, grosgrain are hand sewn onto white velvet.
Carefully packaged and shipped in a black Kate Stoltz gift box with the goal of creating a special experience for the customer or the gift recipient.